Tynirah Borum and McKenzie Elliott: Rest In Peace
It is a terrible Saturday for two grieving mothers today. Tynirah Borum and McKenzie were both three years old when a summer Friday began yesterday. They will not live to see four years old. Tynirah was hit by a stray bullet in South Philadelphia. McKenzie was killed by a stray bullet in Baltimore. It is a sad indictment on our society that these precious young ladies have been called to be ancestors at such young ages. What goes on in the mind of the shooters who could make a choice to not pull the trigger when innocent bystanders are in the vicinity.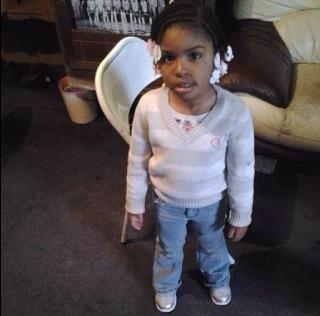 In Philadelphia, we are in the middle of Peace Week. Anton Moore, a community activist, organized a week of activities designed to reduce gun violence in South Philadelphia. I know that there are similar activists in Baltimore trying to stem the tide of senseless violence. When will young guys stop and think about the consequences of indiscriminately firing guns to end disputes. These young ladies could have been preparing for pre-school in a couple of weeks. Unfortunately, their families are now preparing for their funerals.
I am fortunate to provide care for my granddaughter this weekend. Malayja is currently eight months old. I can imagine the horror of the damage that a bullet can do to someone so small and precious. I hugged her twenty times and said a prayer. It is so sad that a young lady who was getting her hair braided is now being fitted for a coffin. The same situation is happening in Baltimore. I look at the pictures of these two young ladies and feel intense pain for the parents. God Bless the families of these children and I wish them well as they try to recover and move on from their senseless deaths.
P.S. Two young African American males have been arrested in Philadelphia for shooting Tynirah. Their intended target is still in critical condition in the hospital.