Based on Atlantic City, Philly Does Not Need Another Casino!
An article in the Philadelphia Inquirer this week revealed that the Showboat Casino will close in approximately 60 days. On August 31st, almost 2,100 people will be out of work. Last week it was also reported that the Revel had filed for bankruptcy for the second time in two years. The same article revealed that revenues in Atlantic City have taken a nose dive from a high of $5.2 billion in 2006 down to $2.9 billion last year. The proliferation of casinos in Pennsylvania, Maryland and Delaware have all impacted the fate of the gaming business in A.C. Those people bidding for another casino in Philadelphia, including high powered attorney Richard Sprague, seem to be in this for a quick fix.
The Revel was the biggest gamble that the decision makers in AC took recently. It was the most expensive casino ever built in the town. It took $2.4 billion to complete this effort to lure high end travelers. The emphasis was supposed to be less on gambling and more on amenities. It boasted high end shops and celebrity-chef restaurants. None of these efforts helped to secure more rooms stays. A recent traveler, as in this week, observed that it was a very empty place. Governor Christie and the state of New Jersey kicked in $260 million in Tax Increment Financing to make the deal work. In 2012, he called the project a turning point for Atlantic City. How wrong could he have been.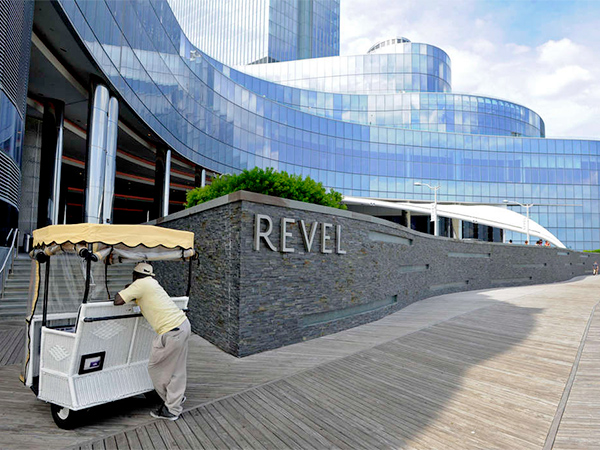 We have a major player in Philadelphia in the bidding war for another casino. His name is Bart Blatstein. He has developed a number of properties and made his meal ticket in the real estate market. His idea for 'The Provence' is to attract upscale spenders who wouldn't dare go near a buffet. I think we all realize now that the people who frequent the buffets are the ones that propel the casinos into profitability. Affluent people do not gamble on slot machines and table games. He made a mint with his Piazza project that helped to transform Northern Liberties. He also developed a movie theater and student housing on Temple University's campus that further cemented his ability to engender the support of politicians and unions for another casino.
Many of us in the tri-state area can boast of good times in Atlantic City. I used to love going on bus trips with groups such as the Point Breeze Performing Arts Center. You could pay for a $25.00 ticket, get $20.00 back in coins, and enjoy yourself for about six hours. I was lured there a couple of times for time share presentations. I always sat for the free gifts but could never fit the time share in my personal budget. Some people did buy into the Flag Ship and I stayed there a few times too. I am partial now to the Sugar House and Harrah's. I put my few bucks in, order a beer or a drink, and call it a night. I think many people in the Commonwealth of Pennsylvania have adopted the same strategy.
The closing of the Showboat and the anticipated closing of the Revel should give Developers pause as they push for another casino in the Philadelphia area. Even though Harrah's is in Chester, they renamed it Harrah's Philadelphia for geographic appeal. The financial return to Chester, a struggling city, has not met the intended expectations. The Parx Casino did not really appeal to me on a visit there. I think that they have some kind of cover charge also. I worry about the individuals whose jobs depend on the disposable income of people who gamble for entertainment purposes. If it has to be a bill paid, or money dropped into a slot machine, what choice would you make? Almost 30% of Philadelphia's citizens struggle at the poverty level. Who exactly would another casino benefit? Let us learn a lesson from Atlantic City and look to raise our education levels before we build another complex to entertain people's dreams of a quick hit.
P.S. The Trump Plaza announced that it was closing in mid-September. It will mean the loss of about 1,000 jobs. The parent company has hired a search firm to solicit buyers but it looks tough in the current market there.