Is the NHL Lockout Newsworthy?
A strike by a major North American sports league usually brings angst about the number of affected players, the stadium workers missing paychecks and the ancillary businesses missing out on patrons. The fallout from the NHL lockout is unusually quiet. There are no loud reverberations from the players, stadium workers or other affected individuals. This strike could last a whole season and the people hurt seem like it won't register.
When the NFL players were late starting a season we heard the economic woes immediately. The Hall of Fame game in Ohio was cancelled and the ticket takers were laid off and the restaurants cried the blues. When the NBA was pushed back to 62 games as a result of a lockout, the players barnstormed the country playing exhibition games and lamenting the fact that their childhood dreams were being thwarted. I cannot recall the circumstances of the last baseball strike but I am sure that the result was lost fans and lower television ratings.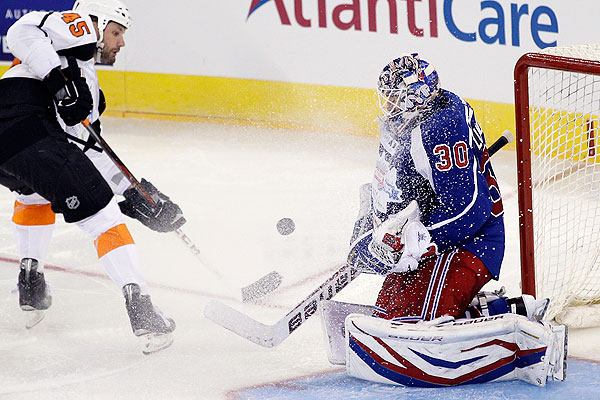 Why don't we hear more about the pain caused by the NHL Lockout? Have the NHL players saved more of their paychecks from the regular season? Are they more prepared financially to take the hit of sitting out an entire season? Many players have found employment overseas. An article outlined the roster of the Philadelphia Flyers from last year and what the players are doing this year. I read with sadness about Chris Pronger and the fact that a serious concussion might have prevented him from playing this year. Danny Briere is playing in Germany and doing well.
I am quite sure that many of the people depending on game day paychecks are longing for the return of NHL Hockey. I enjoy the feel of playoff hockey. I remember fondly the days of the Broad Street bullies. It was my first and last encounter with streakers during the victory parade. I hope that the billionaire owners and mostly millionaire players can come together and agree on contract terms that will save a season and provide an economic benefit for players and stadium workers. Scouts, trainers, agents and broadcasters all await the return of hockey. I just wonder why this strike is not causing any extended ripple effects on the news. The split of player revenue prolonged the NFL strike. I hope these players can get back to work soon.