The New Yorks Knicks Give Old Timers a New Outlook
The Knicks crushed the Miami Heat last night. It was the second time they have beaten the defending champions this year. The victory was punctuated by 18 made three-pointers. It was also completed without Carmelo Anthony who was out with an injury. What in the name of AARP is going on here?
They have one of the oldest rookies in the league in Pablo Prigioni. They even have Scottie Pippen trying to dusk his sneakers off again :-).
The Knicks have assembled a veteran roster that is currently the oldest in the league. Rasheed Wallace decided to unretire to show young guys how to work in the post. It is a stretch for Rasheed because he primarily shoots jump shots now. Jason Kidd is close to 40 and still defending and draining three pointers. Kurt Thomas and Marcus Camby round out the team of sharp shooters and role players. They are playing exciting basketball and bringing out the pride of the die hard Knicks fans.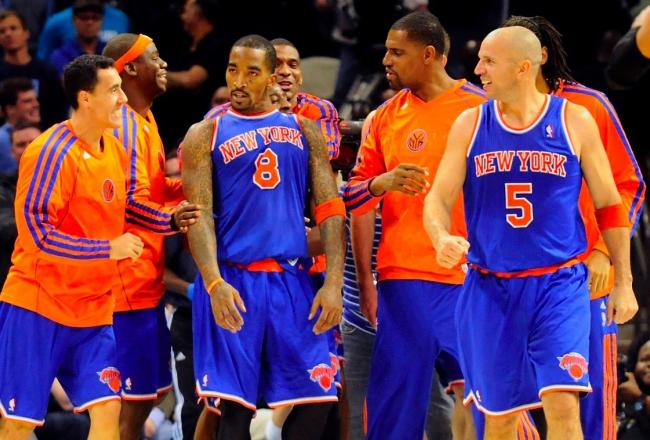 I am a 76ers fan but I am happy to see the success of our Atlantic division rival. The Knicks win over the Heat ws s convincing that LeBron had to wrk ot for an hour after the game to try to prpare for the next game. We are in a battle with the Celtics tonight and I will be watching the game in a few minutes.The Knicks have already taken our lunch money twice this season. I still will cheer for us when we play the Knicks. In the meantime, I appreciate their success.